---
---
Golf Demo Days Near You!
Golf demo days are one of the best ways to find new clubs to improve your game or upgrade your aging equipment. Golf demos are available from most of the top golf brands, but not all brands offer demos for their clubs. Most of the golf club demos you'll find are hosted by local country clubs and golf courses as well as some big box style golf outlet stores.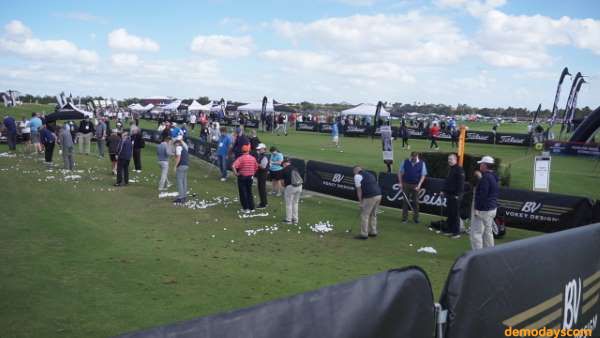 Because of the vast range of golf clubs available, participating in a golf club demo could really tell a user which brand is right for them as well as which model is right for them. Brands will usually have their latest and greatest clubs available for demo, so be aware that some brands may only offer demos of their newest models.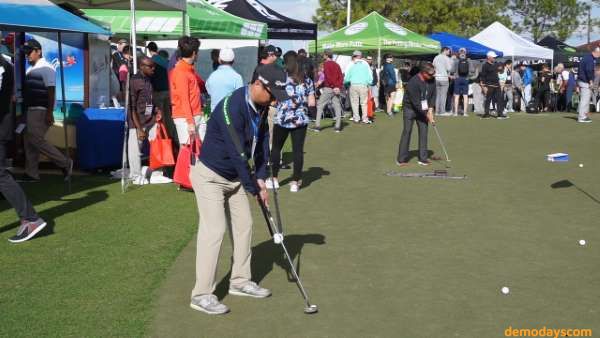 Planning to go to a local demo day to try some new clubs? Check out these tips to help make the most of your time so you can decide which models will be right for you.
Always call ahead to the hosting venue to verify the demo day will be happening
Some golf demos require online pre-registration to secure a spot and a set of clubs - you may not be able to just show up
On the day of the demo, pack the same gear you would if you were going to play a round
Show up early to secure a set of clubs and speak with company reps before the crowds
Take pictures of the clubs you demo to remind yourself which models you tried
Taking notes on your phone while demoing clubs can also help you remember quirks of different clubs later on when you're deciding what to buy
Bring along a friend or ask a staff member to take a video of your swing with different clubs, zooming in on the club model so you can review later which club felt or acted a certain way
Attending a local golf demo is also a great way to become familiar with a new club or course that you might not have played before. Plus you get the chance to demo clubs and gear from some of the best golf club manufactures out there.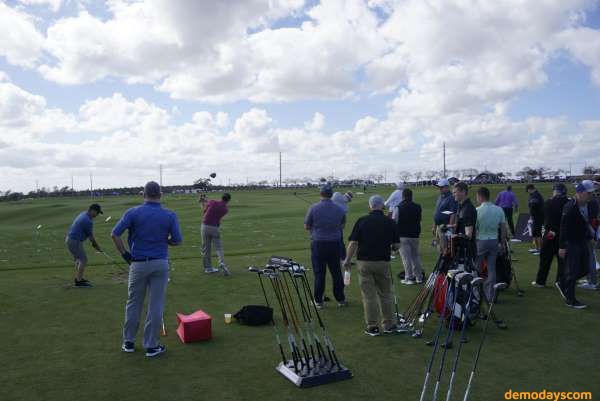 Golf Club Demo Days are happening all over the country so keep checking back to demodays.com and search for "Golf" to find golf brand profiles, golf club demo days as well as golf club product listings and reviews.
Click here for a current list of upcoming golf demos - Golf Demo Days
Here's a list of golf brands currently on demodays.com and their respective profile pages to find golf demo days.
If you're a golf pro or club event manager hosting a golf brand at your facility be sure to join DemoDays.com Local Business category and promote your business and demo days. Create your Local Business Profile Here
---
---
---